While Abroad
If you experience an emergency abroad, please contact the local emergency number for your host country and your on-site staff for assistance first. Once you are in a safe space, please call +1-704-89-2250 and follow the instructions to reach a Davidson Education Abroad staff member.
Responding to OEAA Staff
In the event of a country- or city-wide emergency situation in your program location (e.g. a natural disaster, civil unrest, etc.), the OEAA will reach out to students in that location via email and/or SMS. It is very important that you respond promptly and within no more than 24 hours.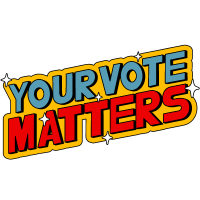 Voting Abroad
If you are a U.S. citizen, please research what elections will be occurring while you are abroad (federal, state, and local) and plan to vote absentee. Request an absentee ballot as early as possible to ensure your vote is counted. Review this guide about voting overseas to get started.
Davidson Email & Other Campus Resources
You will continue to receive emails from Davidson during your time abroad or away. Please be sure to check your email messages at least every few days so you do not miss any time-sensitive questions or concerns. In addition to check-in messages from the Office of Education Abroad & Away, you will receive messages from the Registrar's Office and the Residence Life Office about WebTree and housing requests for the upcoming semester.

In the event of an emergency, the OEAA will reach out via email to confirm your safety; please respond promptly to our messages.
Campus Resources
You will still be able to use Duo while abroad to access Davidson College websites and resources.

You can use your Davidson credentials to access Eduroam wifi service in locations around the world.

The Davidson College Library has created a guide specifically for students participating in an education abroad program. This guide will help you conduct research, locate periodicals, answer questions about citations, and complete other tasks while abroad. You can also schedule a one-on-one research consultation.
Take Time for Reflection
Whether you are spending a summer, semester, or academic year abroad, you will certainly experience highs and lows. By the end of your term, you may even feel as though time flew by more quickly than you expected. Think of ways you can process and keep track of your experience. This will help you to process the new things you are seeing and experiencing, but you will also want to have something tangible to look back on and reflect after you return home.

Examples of this could be journaling about your daily interactions (no matter how mundane they may seem), taking photos, creating videos, sketching/painting, and collecting small, meaningful keepsakes. If you find that you are having trouble managing your stress or transitioning to your new environment, read through the resources available through Resilient Traveling, a project compiled by experts at the University of Michigan.