Pack a "Green" Suitcase
---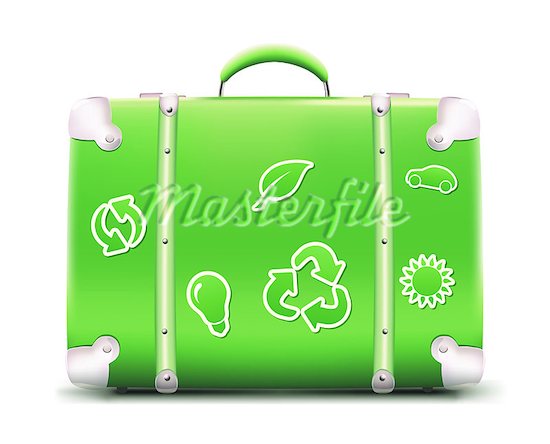 Take time to pack carefully. Here are some tips:
Pack light – this not only allows students to be more flexible if travel arrangements suddenly change, but also, extra weight in the airplane requires more fuel and produces more carbon emissions.

Reduce paper weight by downloading books, maps, and other reading materials to a laptop, e-reader, or tablet. If only certain pages from a travel guide are needed, tear those out and leave the rest at home.

Leave the hairdryer and other electronic appliances at home and buy them once upon arrival if needed. This is also more convenient since they will not require converters or plug adapters.

Multipurpose Items:

Sandals which you can wear in the shower, hiking, and at the beach

Shoes which are comfortable for walking but also look nice

Pants with zip-off or roll-up legs

Jackets with removable layers and waterproof shells

Tunics or wraps which can function as a shirt, dress, and swimsuit cover up

Scarves which can also be used as belts or shoulder wraps

All-in-one shampoo-conditioner-body soap

Reusable Items (avoid disposable items):

Water bottle

The

LifeStraw Water Bottle

purifies water and eliminates need for disposable plastic bottles.

SteriPen

is small and portable and uses UV light to purify your drinking water.

Travel coffee mug

Plastic fork, knife, and spoon

Shopping bag(s)

Reusable batteries or battery pack and charger

Travel Clothes

Plan on taking clothes that can be layered or removed as needed. This will help you cut down on your heating and A/C use.

Pack clothes which can easily be washed in a sink, are quick-drying, and wrinkle-resistant.

Students should take less than they think they will need – clothes can be purchased after arrival at their destination, and not only will students blend in more easily, but they will also support the local economy.

Feminine Products:

Some host communities might have different waste management procedures and cultural norms that could make disposing of traditional feminine products more difficult. More reusable feminine products have been arriving on the market that may reduce the need to pack large amounts of disposable products that will end up as waste in the host country. Consider exploring some options, such as the

Diva Cup

,

Thinx Period Underwear

, and

Rael Reusables

, to make the switch to zero-waste feminine products.
When packing up to return to the U.S., consider leaving behind books, shoes, clothing, appliances, school supplies or other items for the next group of students, or donate them to a local charity.